I've been stitching a bit on Watergarden whilst waiting to add the finishing details to Crescent Dreams!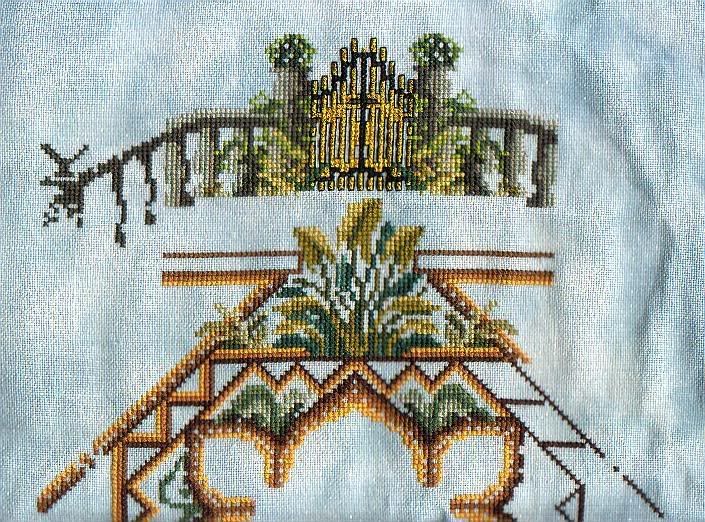 Apologies again for the scan - if you want to see a better picture, just click on the link to my Webshots & its in the Works In Progress album. I've reached the outer edge at last & I love the golden gate! I'm going to put it down for a while now & firstly I shall finish off Crescent Dreams as baby Catriona Hope has finally arrived! She decided to make an appearance on Saturday evening. Both mum and baby are doing well & from the photos I've seen she sure is a cutie! They will be coming down very soon so Catriona can meet her grandparents, so I'm sure I'll be able to arrange a visit to see them. ;o)
Once CD is finished then I shall pick up Snow Princess again - I'm getting an urge to stitch lots of blues over 1..... I must be totally barking mad........!