We had a busy afternoon on Wednesday when we were both off from work... Andy has a couple of eeeeeenormous trees in the garden which are a bit close to the house, so I decided it was time he got up a ladder...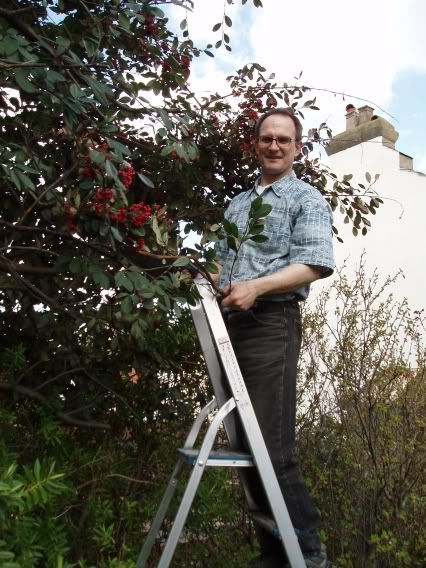 ...and I got on and tackled the rose bushes & shrubs!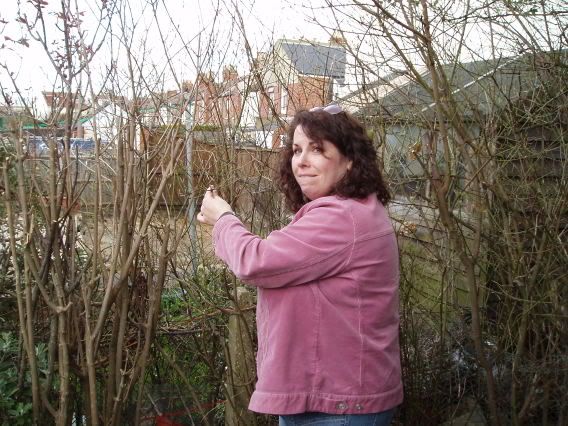 Eventually the ladder just wasn't enough, so Andy relived his youth by climbing up the tree!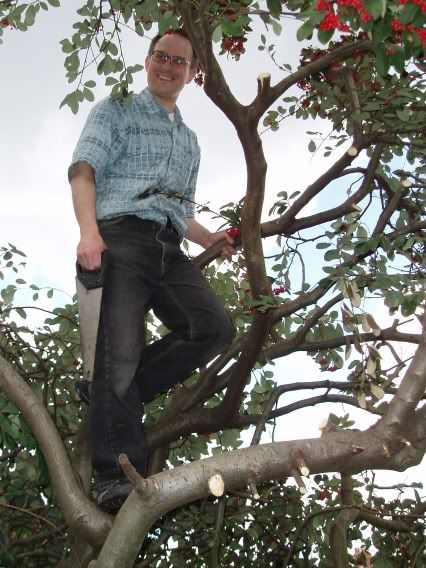 A little bit of devastation...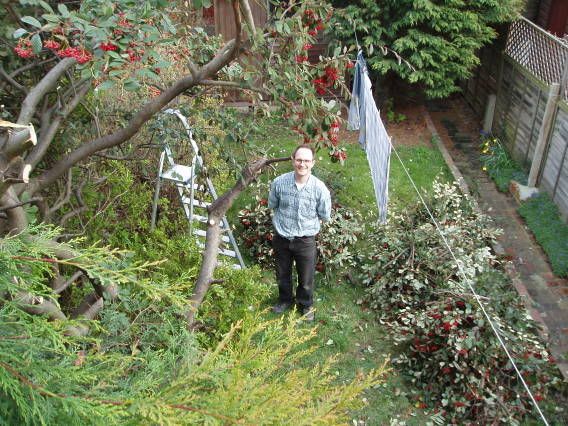 And then he decided to take this fuzzy one of me holding some clippings...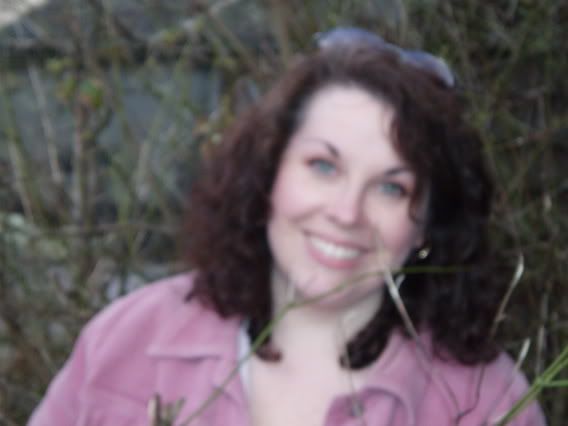 I don't really like having my photo taken, but I don't mind this one as it's out of focus, lol! We now have a garden absolutely full of pruned bits of tree & shrub. We're going to have to make several trips to the tip to recycle it all, although the last couple of mornings I've looked out the window in the hope that the garden fairies will have cleared it all up for me! We'll probably spend some time on it this weekend, although Andy's mum is coming to stay & we have a couple of days out here & there planned, so I'm not sure we'll have that much time. I'm getting the gardening bug a little right now so want to get out there & planting new things!
Stitching-wise, I've put Titania down now for a while & have picked up Egyptian Sampler for the first time in ages. I so want to finish this one during 2006 so will share my progress with you soon.