Well, 2007 is finally here. What are your plans... stitching or otherwise this year? I have a feeling it's going to be a good one ;o)
I plan on finishing Midnight Hunting, Egyptian Sampler and Watergarden. I'd like to stitch a few smaller projects inbetween stitching on the larger ones this year so that I have a few more finishes. I only had 2 finishes in 2006 - Celtic Spring and Mabel & Bee! Eeek! Definitely need to finish more this year.
I've got a wonderful new year gift from my Dad which I pick up on Friday - a new car! :o))))) Well, it's not actually new, but it is much newer than my current one. It's a mere 8 years old, compared to 18. Its a lovely bright

red

Nissan Micra & I'm very excited to finally get a car with power steering, lol!!
I have put down Midnight Hunting for a while. My brother was kind enough to take a decent photo (think he even managed to pick up the sparklies in the fabric!) for me when I was staying with him & SIL over the weekend: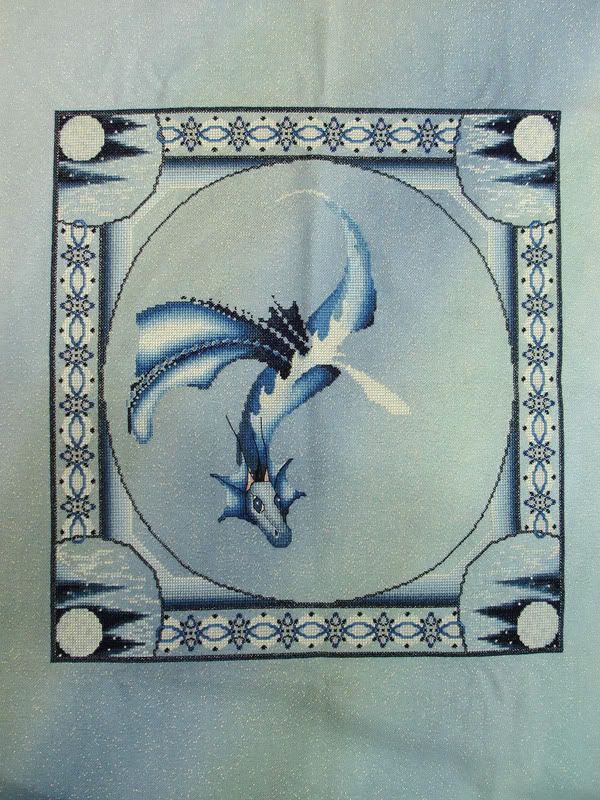 I've reached burn-out on Duncan, so need to stitch on something else for a while. I've picked up my Chatelaine Watergarden which I haven't stitched on for over a year, so I'm hoping to get alot of stitches in this time! :o)
I'd like to wish everyone a very happy, healthy and prosperous 2007 and I look forward to reading everyones blogs this year. Happy 2007!