I picked up Crescent Dreams from the framers yesterday & I'm really pleased with the results:
I decided to take some arty type photos in Dad's garden, by the lavender I planted as a tiny plug a few years ago & it is now this enormous bush, which is always swarming with bees collecting pollen. The frame is silver with a tinge of gilt and both mats are in shades of lilac. I shall be giving it to Sharon next week, although I don't really want to part with it now! :o)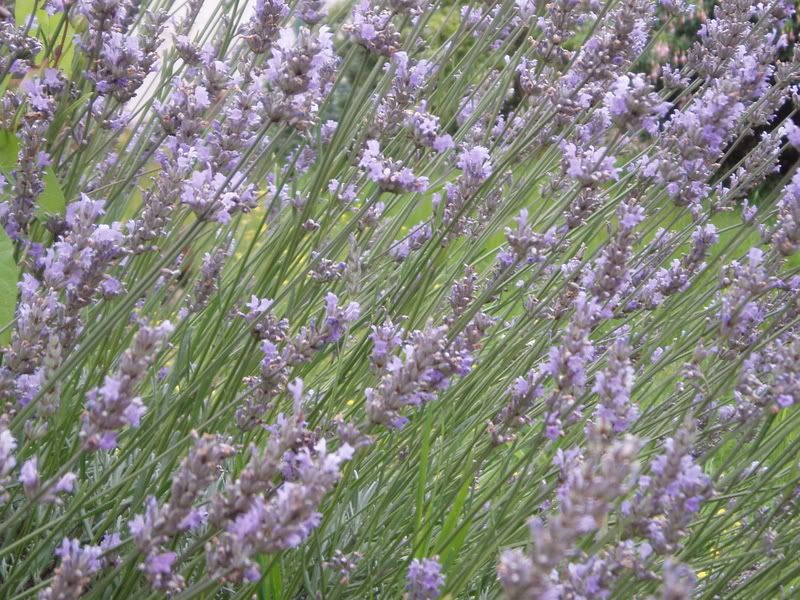 To the left you can see the aforementioned lavender bush. I love lavender as a plant, although the fragrance I find quite sickly. Give me a beautiful rose fragrance anyday!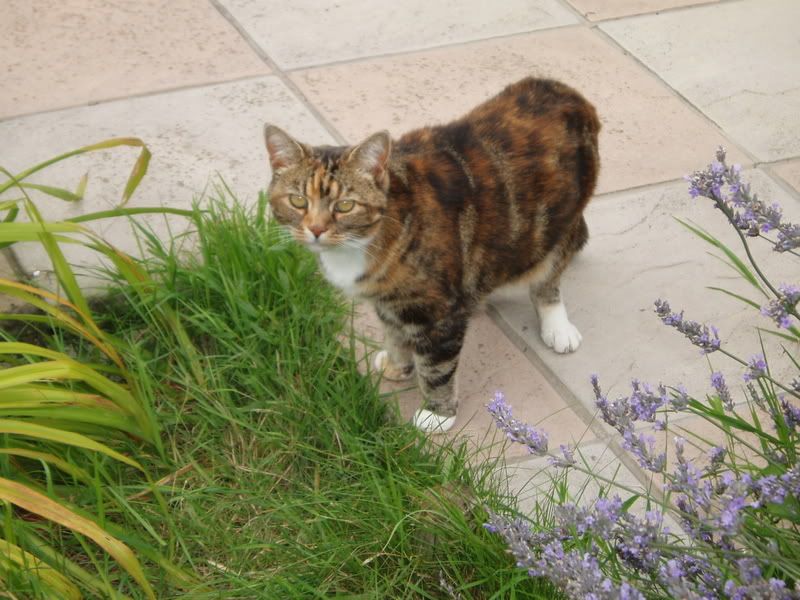 Catkin (right) came up to see what I was up to. She doesn't like having her picture taken & doesn't usually stand still for long
enough! Catkin is approximately 8. She turned up unannounced on my doorstep one day and decided she wanted to live with me - she tried to follow me in my front door! I already had 2 cats at the time and didn't really want to have another, but when she was still hanging around a couple of hours later, I felt sorry for her & let her in. She made herself right at home and has been there ever since.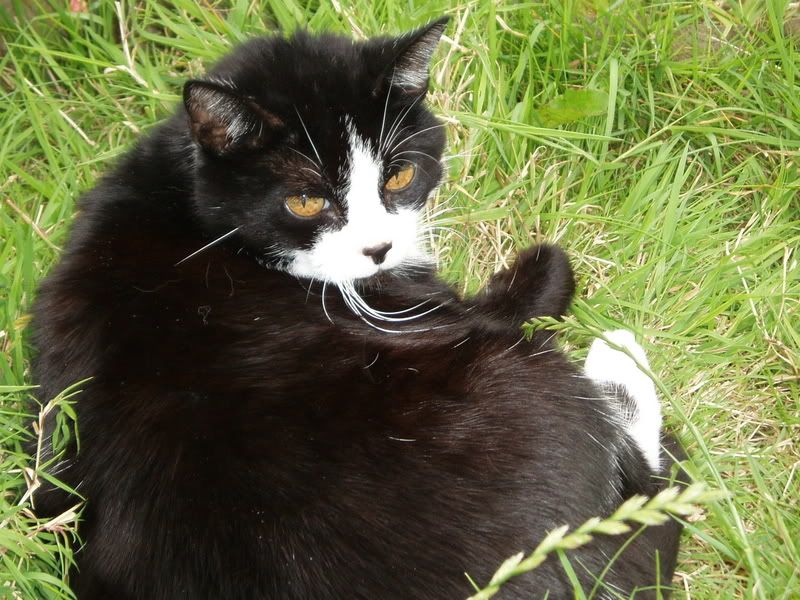 Her elder 'sister' Bobbi is now 14 and I've had her since she was 6 weeks old. I was first introduced to her when she was a tiny 1 week old kitten - she didn't even have her eyes open! She sat in the palm of my hand & mewed contentedly. She's never been a lap cat, but has a very sweet temperament. She is the image of the 'Felix' cat, although a little rounder in the tummy department! Unfortunately, Andy is allergic, so my kitties have to remain with my Dad.

Last but not least, I have a stitching progress picture for my one and only TW - Egyptian Sampler:
I've been stitching this on & off since 2004, in the run up to my holiday in Egypt. I've left it at Dad's house, so now whenever I visit him, this is the one I work on. I've been working on the Queen square, as you can see. After that, there's two bands to complete and then onto the border...! I have several TWs in my stash, but they have so many colours & blends, I don't think I could cope with having more than one on the go at any one time! I will definitely start another TW once this is finished. I'm wondering if her beautiful Illuminati will be finished by then - I saw it on her blog the other day & it looks amazing so far. I have more than enough to keep me going in the meantime though! Have a great weekend everyone. :o)