Well, Blogger has decided not to let me give this post a title. Poxy Blogger! It would have been 'Yippeeeeee! The camera is back.' I've now managed to get my hands on a memory card reader and can upload my piccies that way! So first of all, here is a brand new photo of Snow Princess:


I'm about a third of the way through the 6th page now.
Next my only photo from Wimbledon on Wednesday, showing the huge black clouds approaching Court 13 when we had a 2hr rain delay! We had a great day and apart from watching a few of the great doubles matches we also saw the Duke of Kent and Daley Thompson (Olympic Decathlete) wandering about!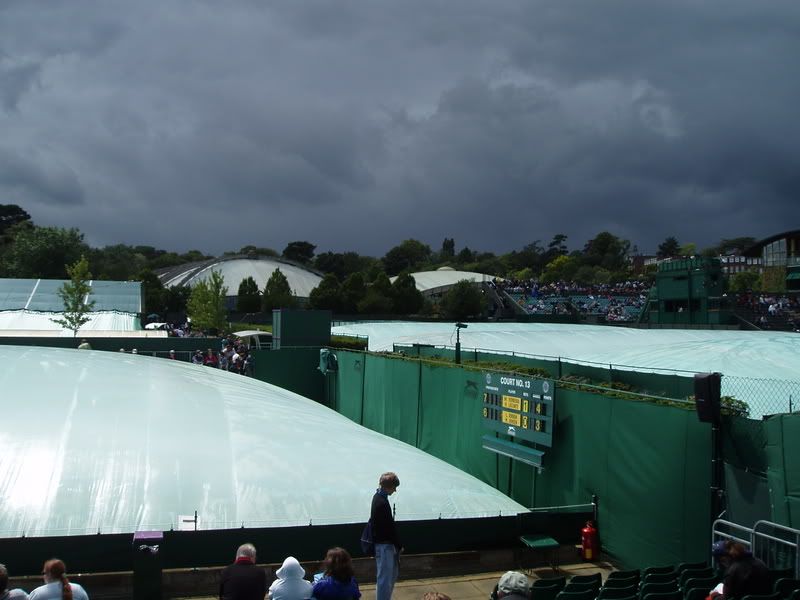 Here are a few other photos that I've taken recently, first of all a piccie of Andy with my Bagpuss hot water bottle!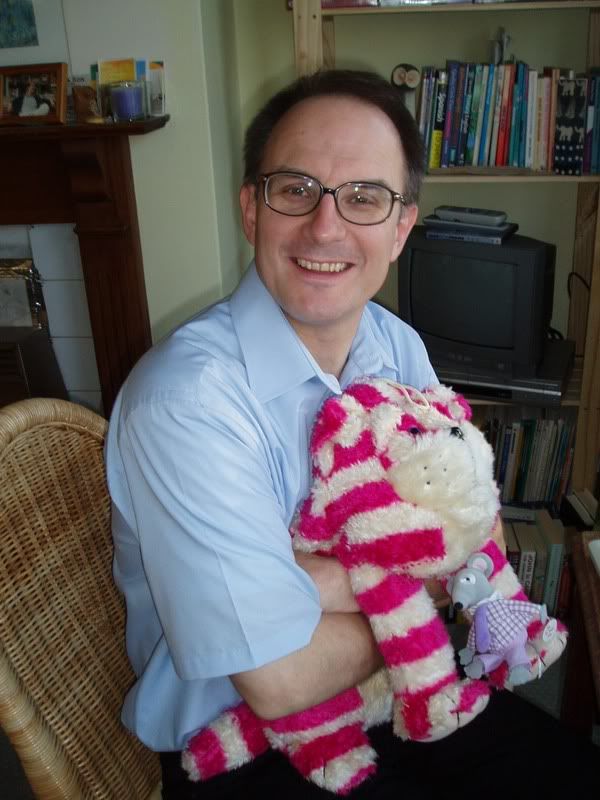 Awwwwwwwwwwwww! I snuggle up with Bagpuss during the cold winter months but sometimes Andy 'borrows' him!


And last but not least, a couple of photos of the Spinnaker Tower in Portsmouth when we visited just before my birthday in October last year: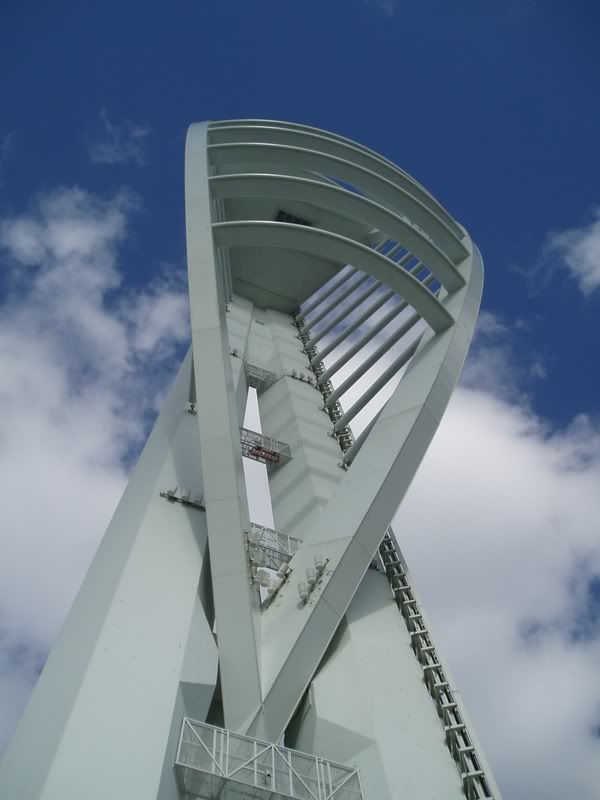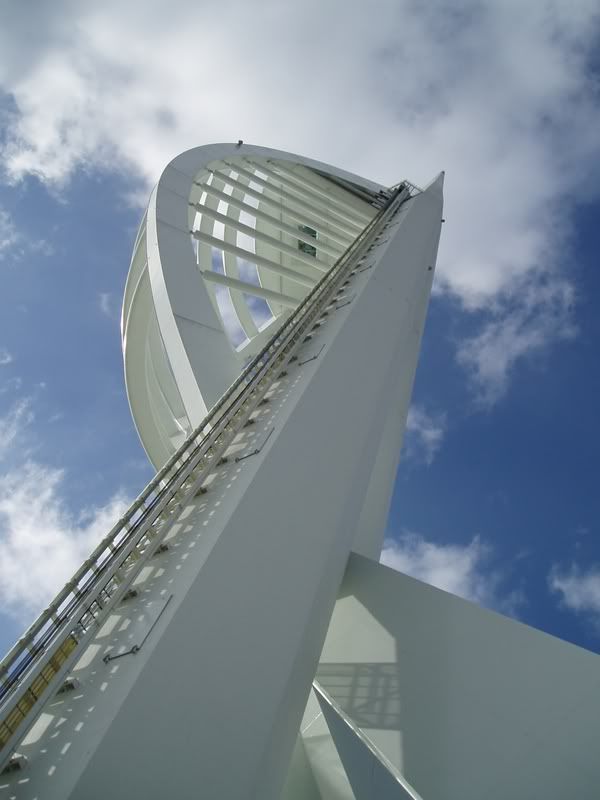 It truly is an imposing structure! I haven't been to the top yet, but plan to one of these days.
It's the Men's finals today at Wimbledon. I can't believe how quickly my 2 weeks holiday has gone! Back to work tomorrow :o( I've also got an informal meeting at college tomorrow evening for my CPP course that starts in September. Work are paying for me to do this course, which lasts a year and will give me a recognised HR/Personnel qualification afterwards. It sounds like a lot of hard work though.... I only hope there'll still be a bit of time for stitching! ;o)